James F. Walsh – Owner/President
After graduating from Kents Hill School in Maine in 1982, I started working in the swimming pool industry. I always loved swimming, diving and spending countless hours at the pool in the summer as a kid. Eventually after school, my career path lead me to swimming pools and it seemed to be a very comfortable fit. After working for a couple different pool construction companies, I decided that I wanted to branch out on my own. I felt I could do things better! So, I incorporated JW Contracting in March of 1995. Since then, through hard work and commitment, the company has grown into a reputable cornerstone in the Northern Virginia swimming pool market. This has all been made possible by the addition of many important team members.
My role as the owner is to be engaged however necessary to ensure that there is customer satisfaction on all projects and to manage the company and its growth. Specifically, I'm involved in sales, design, project management, and operation of the business. I also attend the industry trade shows and stay up to date with current certifications in the swimming pool; spa and hardscaping industries.
I have lived in Northern Virginia my whole life and therefore, this is where I call home. In my free time, I stay very active and live a very fit, healthy lifestyle. My passions are cycling, scuba diving, weight training, baseball, fishing and rooting on all our local sports teams. Establishing this business has allowed me to meet many people from different walks of life. That too is something that I treasure!
Solomon Reyes – Construction Operations Manager
I've worked in the pool industry for 17 and ½ years and I joined JW Contracting in January of 2016. I am fluently in Spanish and English. As the General Construction Manager, my job is to schedule all pool projects, delegate with the construction crew and to make sure they have all the materials needed for the projects they've been assigned to. Most importantly, one of my biggest priorities is the safety of our entire construction crew.
During my spare time, I love spending time with family, taking my children to their soccer practices and games. One of my biggest philosophy is that family should always come first, no matter how busy we may be in our daily lives.
Kim Krzywicki – Business Development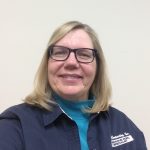 Kim Krzywicki joined JW Contracting, Inc. in the fall of 2013. Kim enjoys the challenge of creating pools and outdoor entertaining areas for you to make new life long memories with your family and friends. Prior to joining our team, Kim worked in the residential and commercial structural gunite industry for over 25 years which brings a unique perspective to the swimming pool industry. When Kim is not working, she enjoys her family and is particularly passionate about volunteering and giving back to the community.
Office Administrator
Meet our Pool Crew Specialists!